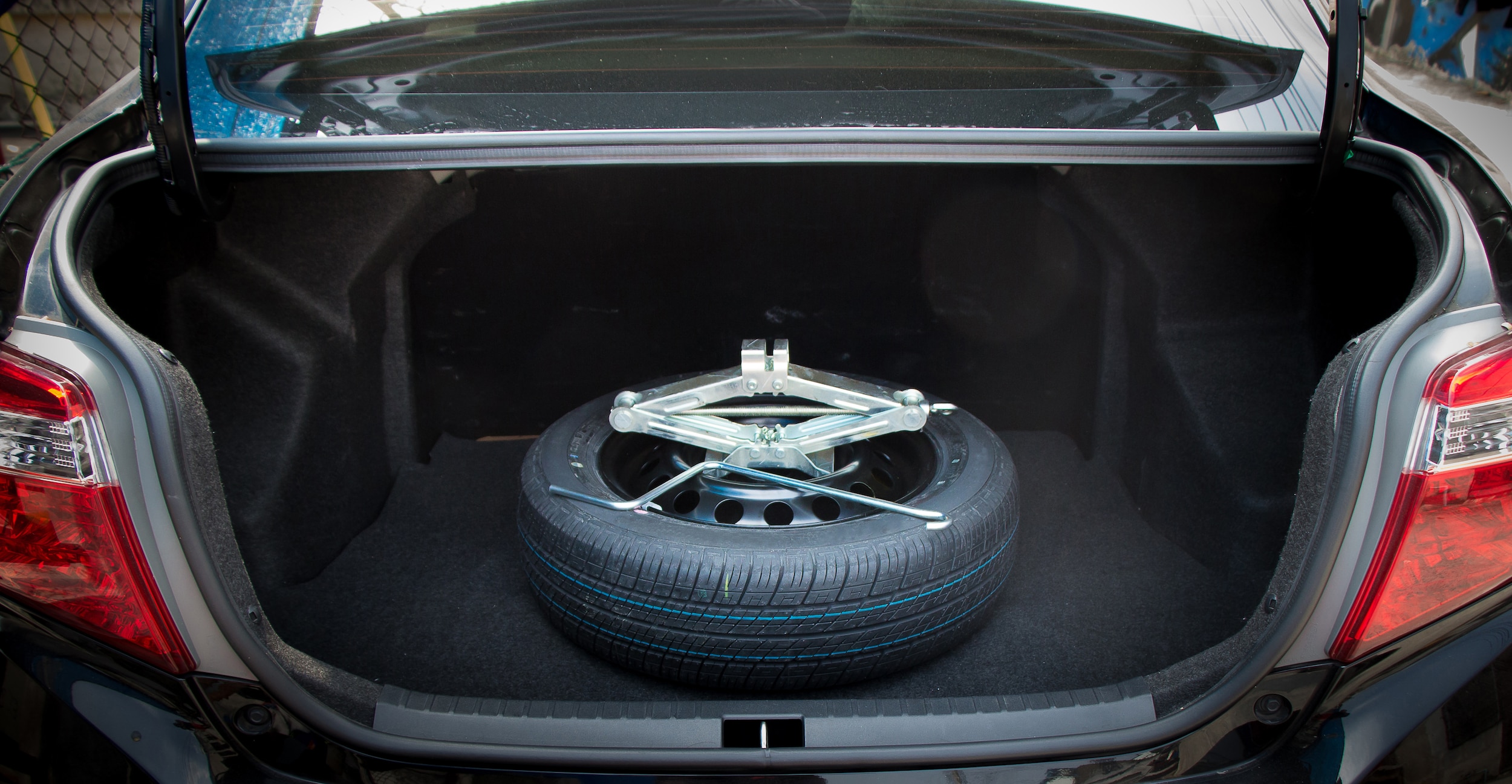 Many drivers assume that because your spare tire isn't being used it doesn't need to be maintained. While it is true your spare tire doesn't see much use, many technicians recommend having it routinely maintained and, if your spare tire is over eight years of age, having it replaced. Here are a few reasons why caring for your spare tire is necessary.
Air Pressure - Even though your spare tire isn't running, it's still out in the fluctuating temperatures and looses air pressure over time. You should check the pressure in your spare tire frequently, especially when you're headed out on a long road trip. You won't want to be replacing your flat tire with a flat spare.
Damage - If you've used your spare tire and it's become damaged, it's best to replace it instead of getting it repaired. Spare tires aren't meant for long-term driving and will wear quicker than a normal tire, so it's best to have it replaced with your new or patched tire as soon as possible.
Recalls - Sometimes the tire companies will recall tires, but most people don't think to look at the spare. You can check the National Highway Traffic Safety website to see if your spare tire has been recalled.
If you notice that your spare tire needs to be replaced or you'd like for our service center to inspect your spare for you, feel free to contact us or stop by our Audi North Houston dealership. Our auto service technicians would love to take a look at your spare and can let you know if it should be replaced or if it requires air. If you are looking for a replacement, our parts center would be glad to help you find the tires that your Audi vehicle needs!