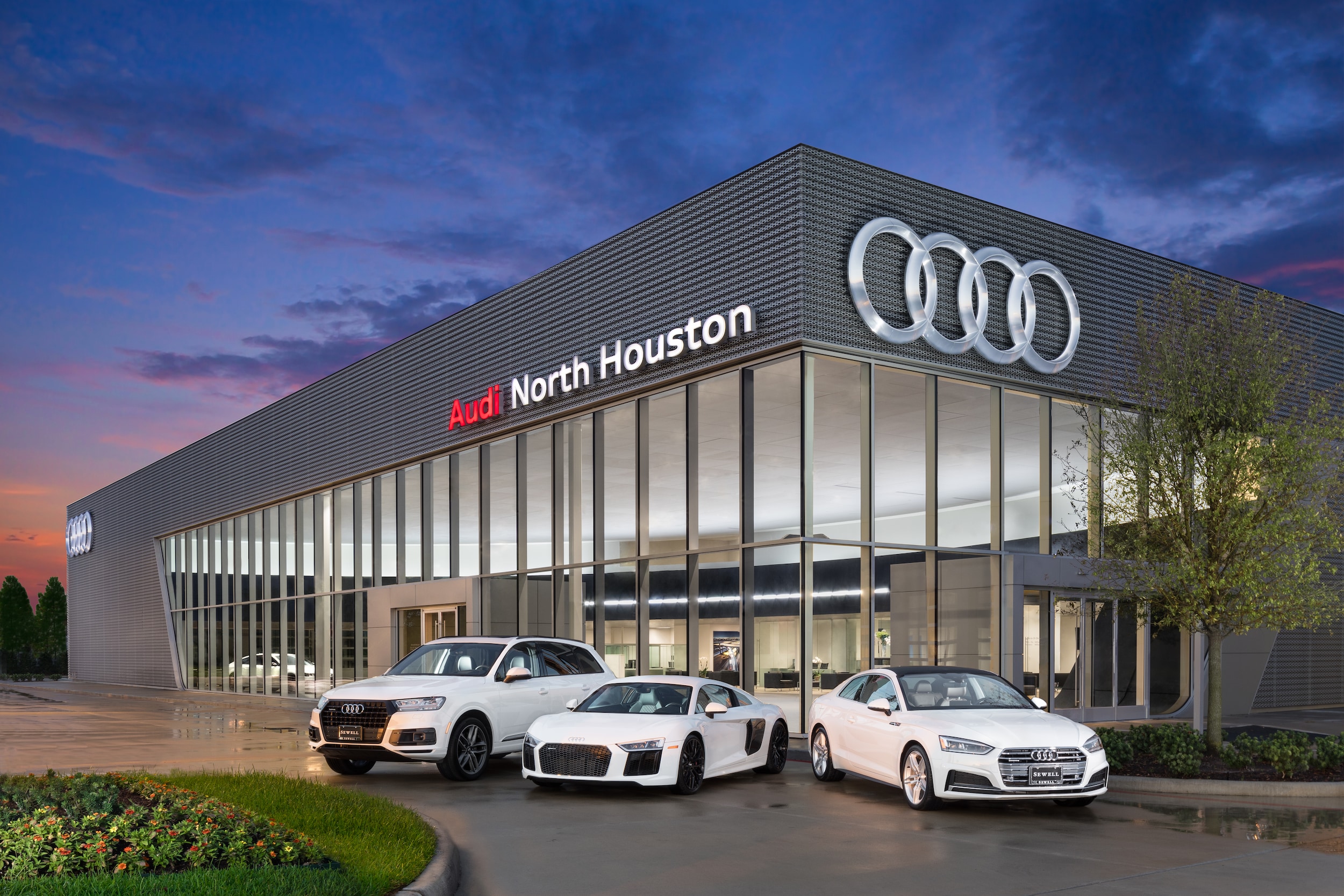 An Expanded Facility. A Century-Old Commitment.
Sewell has completed a full renovation and expansion of our Audi North Houston location. We see this as a great opportunity to continue the exceptional customer service on which we have built our name for more than a century in Texas.
Expanding To Better Serve You
In addition to improvements to the current facility, Audi North Houston has expanded to make room for separate new vehicle and pre-owned vehicle showrooms. The new combined facility covers nearly 100,000 square feet, providing an unmatched Audi experience in Houston with all the comfort and attention to detail you expect from Sewell.
Audi And Sewell: The Joy Of Driving Meets The Joy Of Being Pampered.
The word passion is thrown around a lot these days. So forgive us when we say that what sets Audi (and their customers) apart is just that: the pure, simple passion of driving. It is a spirit Audi perfectly captures by pushing the boundaries of engineering and technology. And it is the same passion you will find at Sewell, pushing the boundaries of serving our customers every way we can.